Get organised
Stay focused
Feel a sense of accomplishment
by attaining your goals.
Welcome to DO list App!
Write up shopping lists or daily chores!



DO list (Beta version)
MIS Productions - 2021

You can provide feedback via the Rate App menu link
or email: [email protected]

You can read our Privacy Policy here.
On:01
Hides your done items

Share lists with your friends and family

Double tap item to place reminder on device (Android)

iOS Install - simply press add to homescreen on your device

For quick access, place app icon to your homescreen panel!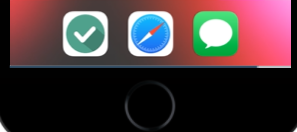 OK
Cookies are used to analyse traffic and optimise user experience.
More details